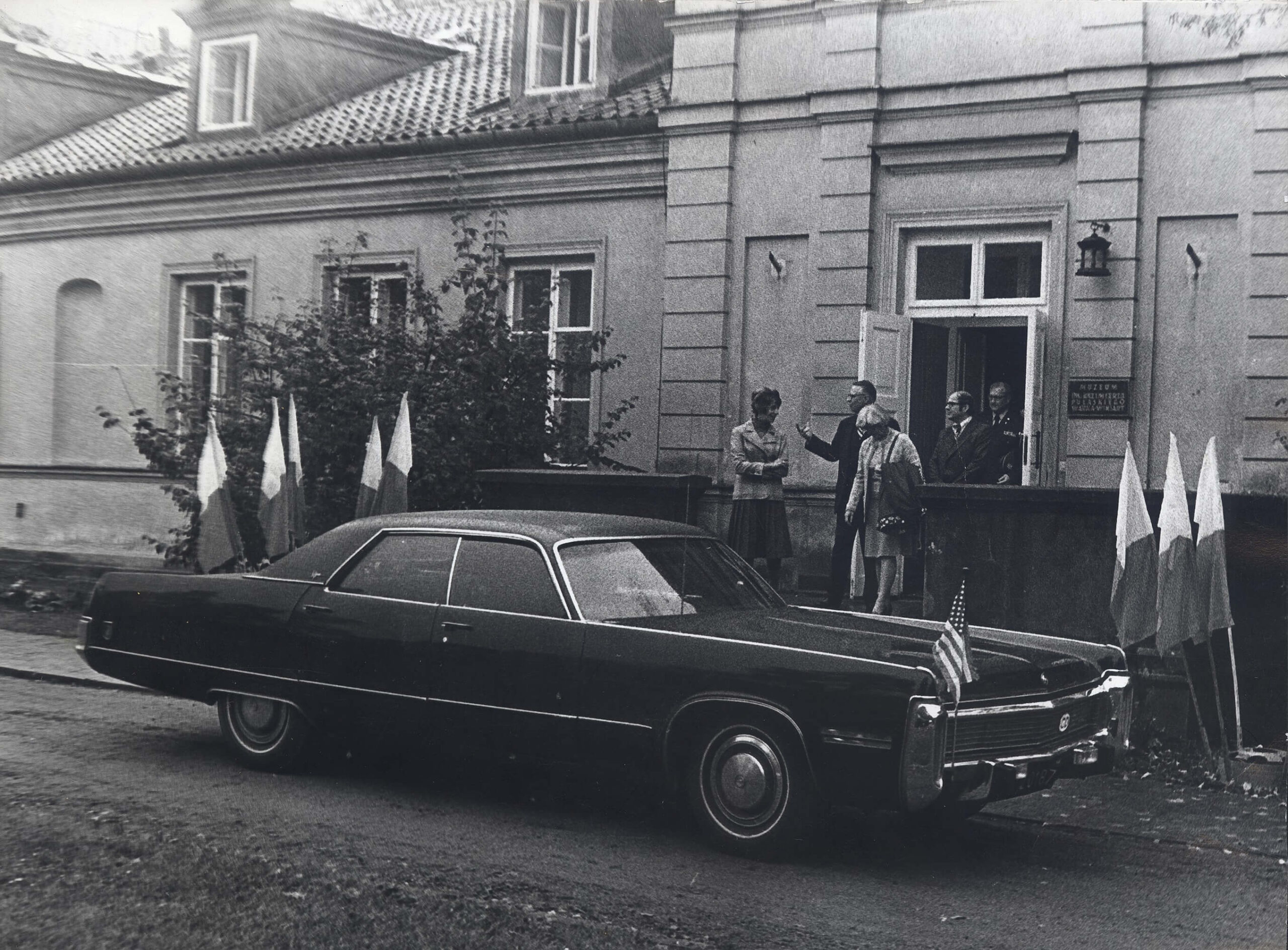 Opening of the Casimir Pulaski Museum in Warka, 1967
In 1967, Warka authorities opened the Casimir Pulaski Museum in Warka. It was not the first museum in town. In the years 1951-1963, Warka had a Regional Museum, established by the very active Warka Branch of the Polish Tourism and Sightseeing Society (Polskie Towarzystwo Turystyczno-Krajoznawcze, PTTK).
The Casimir Pulaski Museum was located in the 19th century manor in Warka-Winiary, which had housed the Regional Museum. It was, however, designed to serve a different purpose. The decision to create the Casimir Pulaski Museum was made at the highest level of government by the Polish Council of Ministers in a document from January 18, 1961.
The first director Olgierd Puciata contributed greatly to its shape and form. Since its early days, the Museum has been promoting the figure of General Casimir Pulaski – a Bar Confederate, and a Hero of the American Revolutionary War, who was raised in the Warka lands, as well as the story of Polish emigration, with special attention paid to the Polish immigration to the United States of America. The Museum's activities are central to many patriotic, historical, and cultural events happening in Warka and its environs.
The Museum's agenda attracts American diplomats as well as prominent scientists, researchers, artists, and those versed in history and culture. The Museum is one of Warka's most recognizable symbols. Its tourist potential and cultural significance in southern Mazovia has been enhanced by a project entitled: "Revitalization of the manor and park complex in Warka," co- financed by the European Union and the district of Grójec.