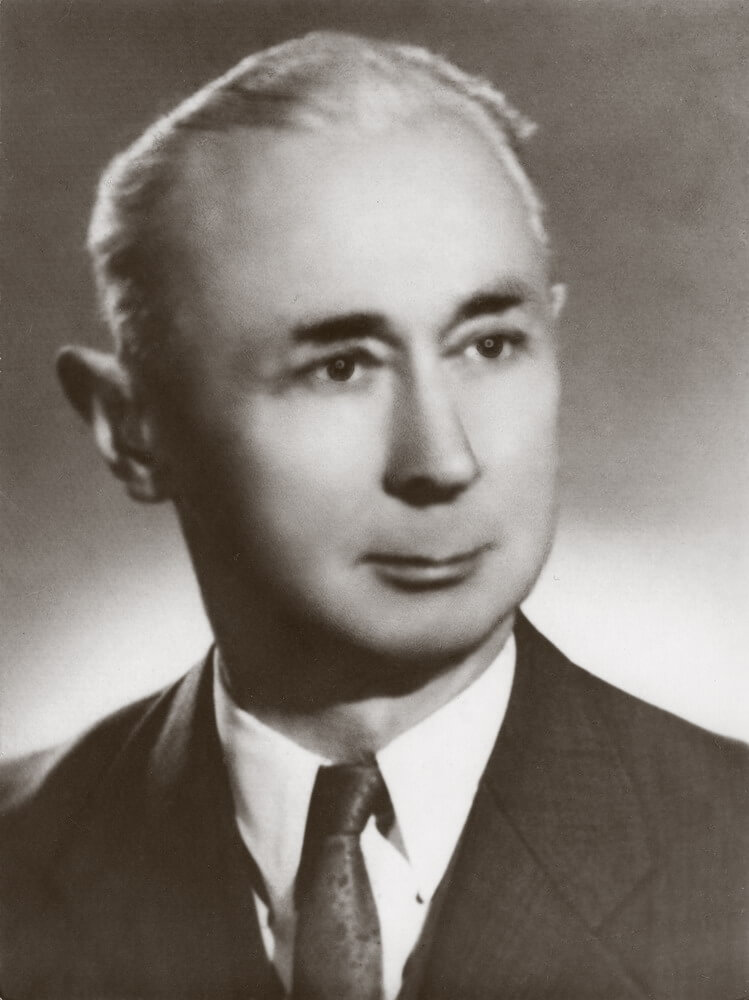 a professor of chemical sciences, academic teacher, Home Army soldier
Prof. Ledóchowski was born on October 13, 1898 in Warka into a large family. His parents were Helena née Wójcicka and Karol Ledóchowski, a doctor practicing in Warka. His first private tutor was Maria Ropelewska. Then, he graduated from a public high school in Gostynin in 1918. He went on to study at the University of Warsaw, which he graduated with a degree in chemistry from the Department of Philosophy (in the interwar era, the Department of Philosophy of the University of Warsaw consisted of the Faculty of Philosophy and the Faculty of Mathematics and Natural Sciences. Later, the two were separated.) In 1932, he received a doctorate in chemistry and physics.
Until World War II, he was an inspector with the Supreme Audit Office (Najwyższa Izba Kontroli) in Warsaw. During the occupation, he was an active underground member and conducted research on the production of explosives for the Home Army. In the years 1945–46, he worked at the National Institute of Hygiene (Państwowy Zakład Higieny). Simultaneously, he would teach classes at the Faculty of Medicine and Dentistry at the University of Łódź. In 1947, he moved to Gdańsk, where he headed the Department of Technology of Medicinal Products at the Faculty of Chemistry of the Gdańsk University of Technology.
There, he was offered tenure (1963), and appointed Dean of the Faculty of Chemistry–a position which he held for the rest of his life. He cooperated with the Chemistry and Organic Technology Committee at the Polish Academy of Sciences (Komitet Nauk Chemicznych PAN), Polish Chemical Association (Polskie Towarzystwo Chemiczne), and the Institute of Oncology. He conducted research on therapeutic agents (and authored over 100 papers), including anticancer agents, antibiotics, cardiac drugs, psychotropic drugs, and antidepressants.
Professor Z. Ledóchowski authored and co-authored many scripts and textbooks. He was widely recognized and was awarded the State Prize of the Minister of Higher Education, the Knight's Cross of the Order of Polonia Restituta, and the Diploma of the World Peace Council.
Prof. Ledóchowski died in Gdańsk in 1965 and was buried in a family tomb in the parish cemetery in Warka.