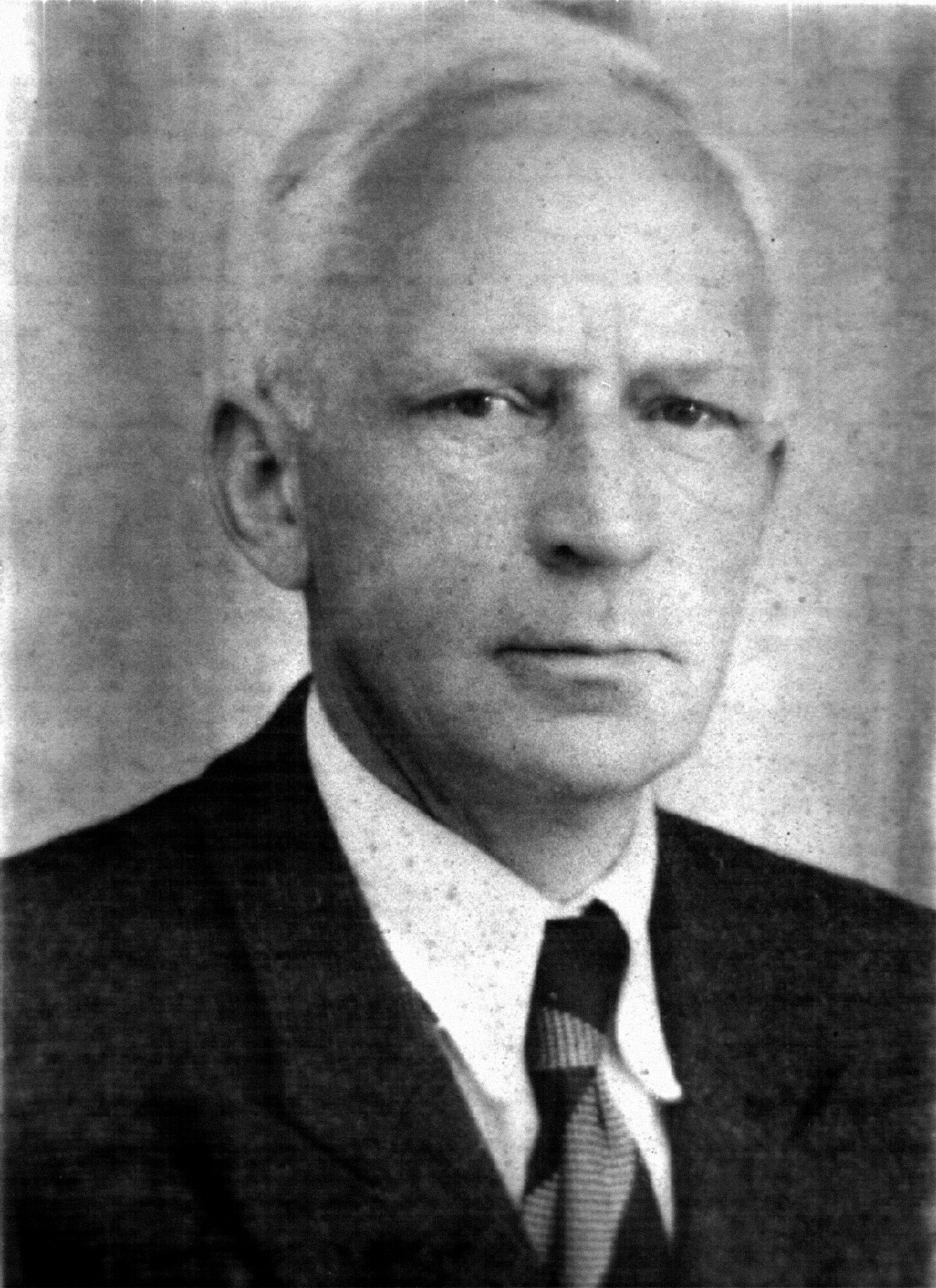 an outstanding teacher and a social activist, sightseeing expert, founder of the PTTK Regional Museum in Warka
Born in 1899, Wiktor Krawczyk was raised in Dębnowola (about 5 miles north of Warka). He graduated from the Konarski Teacher Training College in Warsaw. He fought in the Polish-Soviet War of 1920–21. He became professionally connected with Warka in 1927. As Warka Public School Principal (1928–45), he greatly contributed to the advances in education in the Town. In the years 1934–39, he was appointed Warka Deputy Mayor.
During World War II, he was a member of the Home Army. After Poland's liberation, he continued to serve as Warka Mayor until 1946. Krawczyk initiated the birthday celebrations of Pulaski (the 200th anniversary) and Wysocki (the 150th anniversary). He founded a Social Committee to Restore Warka. In 1947, he became the vice-president of a division of the Polish Tourist Society. He established the Regional Museum of the Polish Tourist and Sightseeing Society (abbreviated PTTK), which opened in 1951 in the Pulaski Manor in Winiary.
He set up hiking, cycling, and water clubs. Krawczyk came up with the idea to engage the local community and turn grape picking into a winery festival in 1955–1956. He wrote "Warka. A Little Guide" ("Warka. Mały przewodnik," 1948), and regularly published articles in "Życie Warszawy" ("Warsaw Life," 1948–1949). He volunteered to protect and preserve monuments and historic places with the help of the PTTK (from 1954). He left behind an extensive "Chronicle of Warka," which is a valuable source of information about the region and can be viewed at the Museum.
Wiktor Krawczyk died on March 27, 1957 and was buried in the local cemetery. He dedicated 30 years of his life to Warka and came down in the history of the Town and its community. In 1997, the Warka branch of the PTTK was named for him.