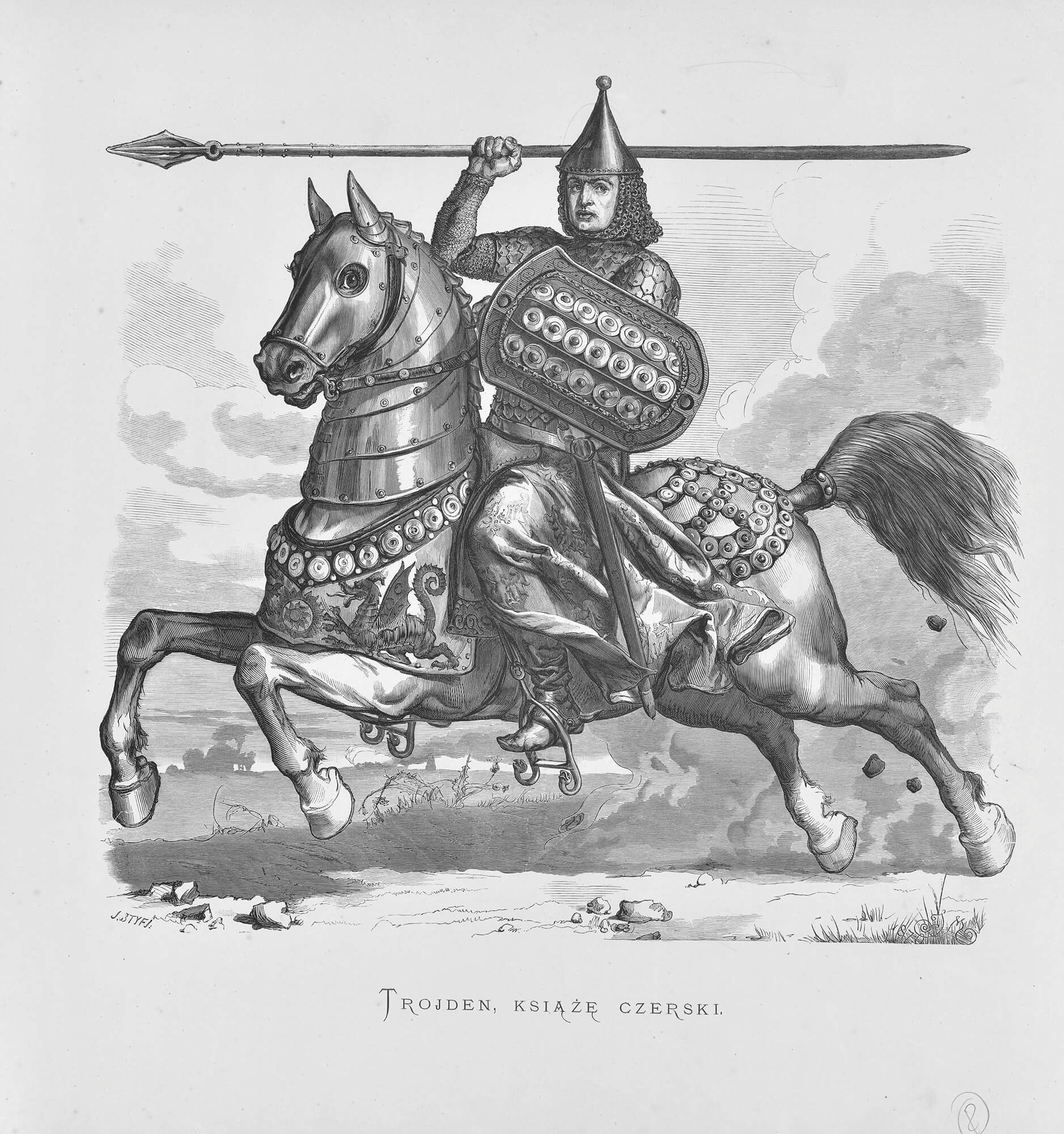 His Gracious Duke Trojden I, Son of Prince Boleslaus II of Mazovia (1251(?)–1313), Duke of Czersk, Warsaw, and Livonia
From 1310 (?), he ruled over the district of Czersk (15 miles north of Warka). After his father Prince Boleslaus II (Polish: Bolesław II) passed away, he also started controlling the Livonian and Warsaw districts.
Initially, he supported the king's policy (Poland was ruled by King Ladislaus the Short, Polish: Władysław Łokietek). In the years to come, he started pursuing an independent policy, oscillating between Poland and the Order of Brothers of the German House of Saint Mary in Jerusalem, commonly referred to as the Teutonic Order. Toward the end of his reign, he started cooperating with Poland again, supporting King Casimir III the Great (Polish: Kazimierz III Wielki).
On June 16, 1321, Prince Trojden I issued a document in which he confirmed granting the Dominican Order a mill on the Pilica River in Warka, which is universally accepted as a symbolic beginning of Warka as a town.
Prince Trojden I died in 1341 and was buried in the Dominican Church in Warka.