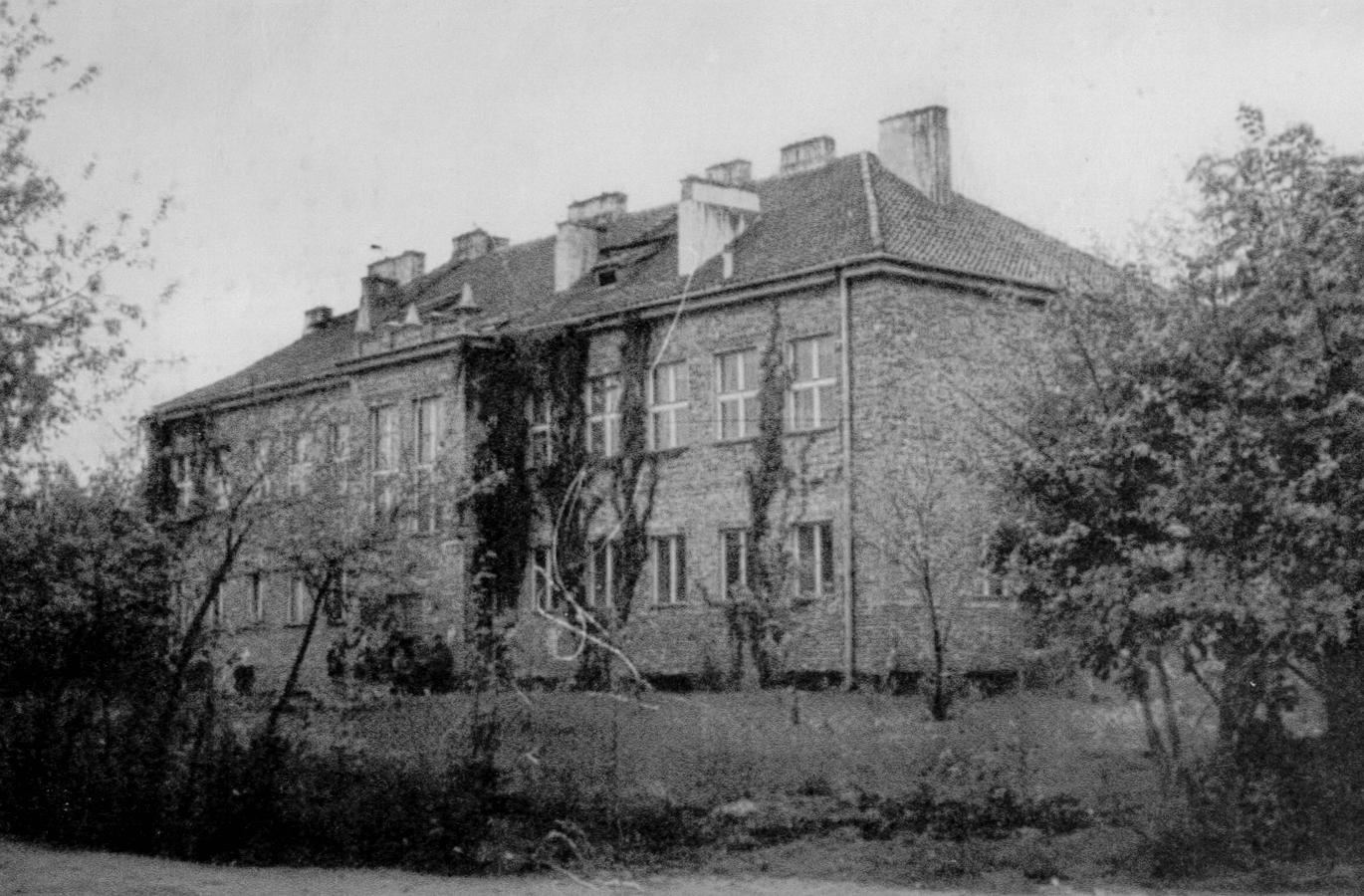 Stefan Czarniecki Public Elementary School in Ostrołęka
In 1603, the city of Ostrołęka had a parish school, whose rector was Wojciech of Zaborów and whose cantor was Adam of Drwalew. The first public school did not appear until the 1920s. It was located in a wooden building on today's school square, but the school also rented space from local farmers.
In the years 1936–1938, the school's principal was Michał Sołsun. On his initiative, a School Building Committee was created. In 1938, first students were able to attend school in a new building, and the office of the school principal was passed onto Stanisław Jeziorski. In 1939, the school year started in late fall due to the outbreak of World War II. In 1944, during battles on the Warka-Magnuszew bridgehead, classes were suspended and the school building was destroyed.
After the War, on the initiative of teacher Janina Trynkus, students were able to continue their education in a post-German bunkhouse. In 1948, Janina Grabowska-Wieczorek took over as head teacher, and starting from January 1949, she managed a 7-grade elementary school.
In 1952, principal Janina Grabowska-Wieczorek started a campaign to construct a new school building. Local residents and education authorities contributed to the building fund, and two years later the building was complete.
New principals followed: Ryszard Podlasek, who commissioned building teacher's lodgings; Barbara Grzejszczak, who in 1996 named the school for Stefan Czarniecki on the 340th anniversary of the Battle at Warka against Swedish forces, was responsible for the school's banner, a commemorative plaque, and a memorial and tradition hall.
Parents and sponsors helped to equip the school with a computer lab, which opened in 1998. The same initiative involved a paved basketball field as well as volleyball and handball courts, which opened in 1999.
Since 2001, the best graduates have been awarded the 'PRIMUS INTER PARES' award, named for principal Ryszard Podlasek, and funded by Stanisław Podlasek.
In 2007, on the 2nd anniversary of the death of Pope John Paul II, the school unveiled a commemorative plaque and planted an oak tree. In 2009, parents and the community sponsored a playground; and in 2011, the school was awarded a 'PRO MEMORIA' medal.
The school helps not only its students, but also charitable causes. One of them is distance adoption. The first 'adopted' student was Madalitso from the Republic of Malawi in Africa, who was able to finish school thanks to the initiative.
For many years, the school has been promoting a school tourist and countryside explorers' club under the auspices of the Polish Tourist and Sightseeing Society (Polskie Towarzystwo Turystyczno-Krajoznawcze).
Since 2013, students learn how to manage their finances in a school saving society. In 2017, another school reform abolished middle schools in Poland, and the grades 4 through 8 were transferred to the former middle school building in Dębnowola.