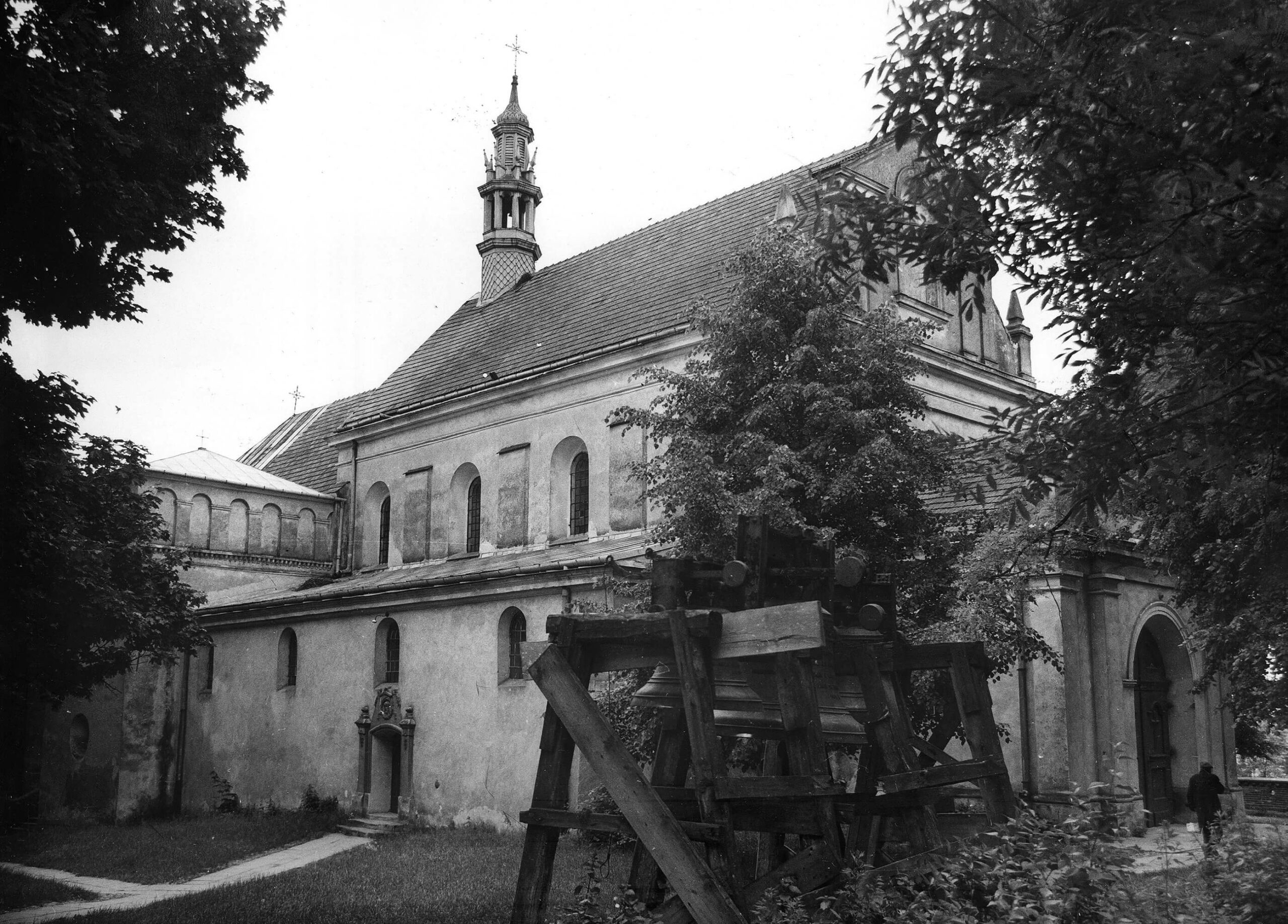 St. Nicholas the Bishop Church–parish church
St. Nicholas the Bishop Church, a parish church, called the grand church. Since its location was chosen by the first missionaries who came to Warka to evangelize pagans, the church was originally dedicated to John the Baptist.
The parish was consecrated in the 12th/13th centuries. A wooden church in its current location was built in the 14th century and consecrated in 1501. In the early 17th century, Fr. Paweł Stefan Goszczyn managed to have it restored and build a small brick choir loft. The building burned down in 1616. During the years 1623-1635, it was rebuilt as a single-nave building with a three-sided closed chancel and two symmetrical chapels. In 1536, the Boniecki family of Bończa funded one of the church altars, of which there were many.
The building suffered greatly during the Swedish Deluge. After several years, a design for a new church with three naves was ready, but the project was only partially completed. Another renovation and transformation took place in 1836. Over the following years, the building slowly deteriorated, and the post-Franciscan church took over some of its functions. In the first decade of the 20th century, the grand church was thoroughly renovated.
Its 1610, late Renaissance style altars have been preserved: the main one with the image of the Blessed Virgin Mary and Child and a side altar with St. Barbara. The church hosted many religious organizations, among them the "Brotherhood of the Body of Christ," probably founded in the early 16th century by pastor Jan Boniecki with the consent of Pope Paul III. One of the church bells was cast by Daniel Tym's foundry, which was also responsible for work on Sigismund's Column in Castle Square, Warsaw.
Tradition has it that the church's underground crypt was the final resting place for the great strongman Stanisław Ciołek, who was known throughout the country for his superhuman feats. Ciołek carried huge blocks of wood, and lifted a bell up a Kraków church tower.