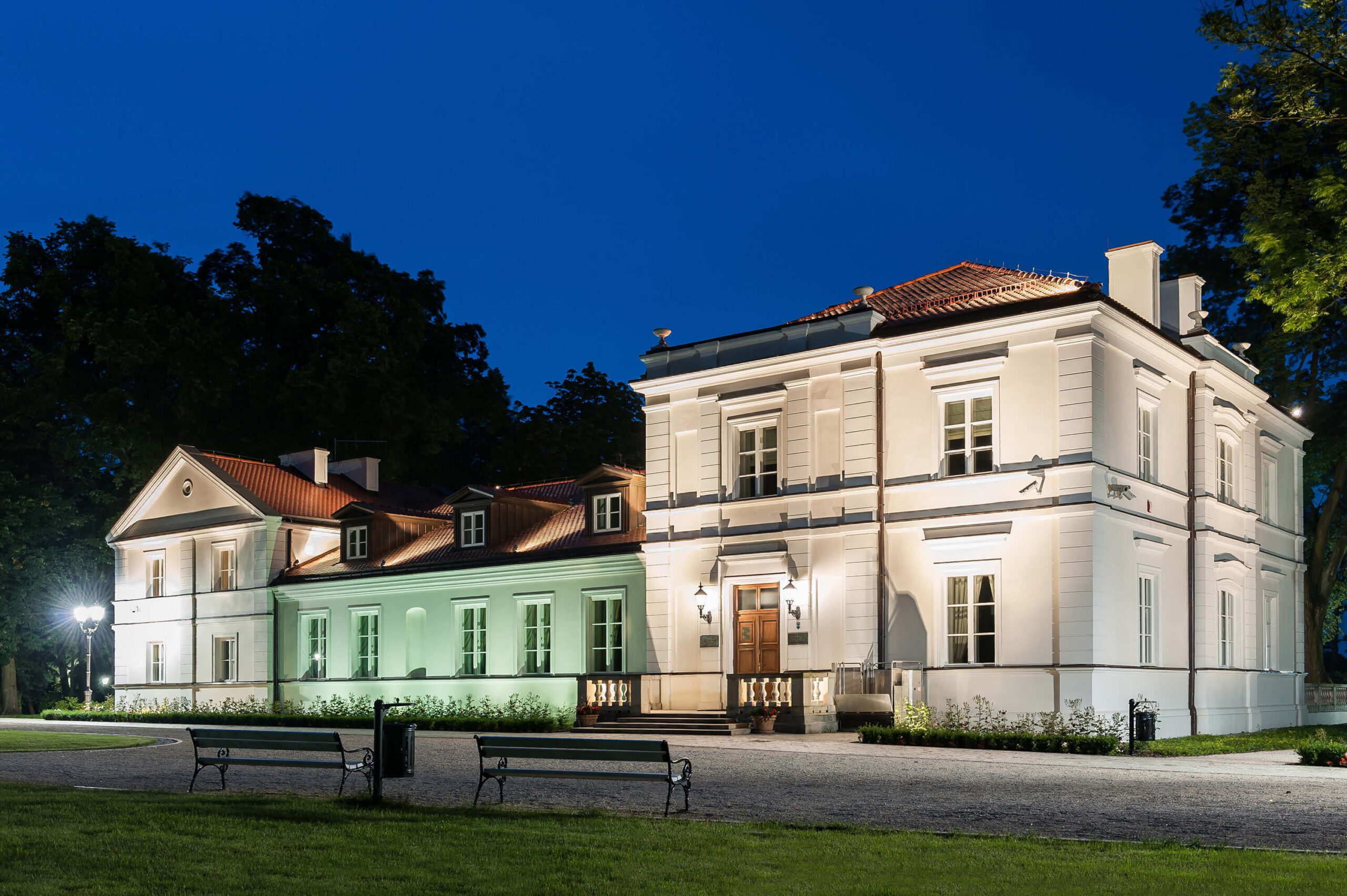 The manor and park complex in Warka-Winiary, the Casimir Pulaski Museum
Winiary is an unusual place, full of history, shrouded in legends, and dotted with curiosities. The first manor was built here no later than the early 17th century. A place called Winiary near the town of Warka was chosen by Warka elders who were settled on royal estates, but not entitled to exercise administrative power on behalf of the king. In 1671, one of them had "a beautiful home" here. It was probably the house site which Antoni Stanisław Szczuka, a secretary of King John III Sobieski, used to erect another manor along with a farm according to a design by Agostino Vincenzo Locci.
During the 18th century, Winiary belonged to Joseph Pulaski, who was Casimir Pulaski's father, governor of Warka, lawyer, politician and the marshal of the Bar Confederation. King Stanisław August Poniatowski visited the property. November Uprising Hero Piotr Wysocki came here immediately after his return from exile in Siberia.
Winiary often changed owners and the manor was rebuilt several times. The last private owner of the property (until 1945) was Count Wacław Godziemba-Dąmbski. After World War II, the manor hosted the first Municipal Junior High School in Warka with boarding rooms and housing for teachers, a high school, and the Regional Museum of the Warka Branch of the Polish Tourism and Sightseeing Society (Polskie Towarzystwo Turstyczno-Krajoznawcze).
In January 1967, the manor was turned into a historical and biographical Museum of Casimir Pulaski, dedicated to the Hero of Two Nations as well as the story of Polish immigration to the United States of America. The manor is surrounded by a scenic park with an area of ​​ 15 hectares (40 acres), spreading over an escarpment. Follow the escarpment and you will find yourself in the lower part of the park, and from there, it is just a couple of footsteps to the Pilica River.
Along the way, take a look at the monument of Casimir Pulaski (unveiled in 1979), a romantic colonnade, and the Blessed Virgin Mary shrine, located at its base, on the slope of the escarpment. Not long ago, one could enjoy a broad view of the Pilica River valley from here, and the southern slope was lined with vineyards reportedly initiated by Queen Bona Sforza.
The years 2008-2013 marked a project entitled "Revitalization of the manor and park complex in Warka," co-financed by the European Union within the framework of the Regional Operational Program for Mazovia for the years 2007-2013 and the district of Grójec. The project involved an overhaul of the manor, replacement of the barn with a Museum and Education Center, and renovation of the park. Since 1999, the Museum has been a cultural institution managed and financed by the District of Grójec.