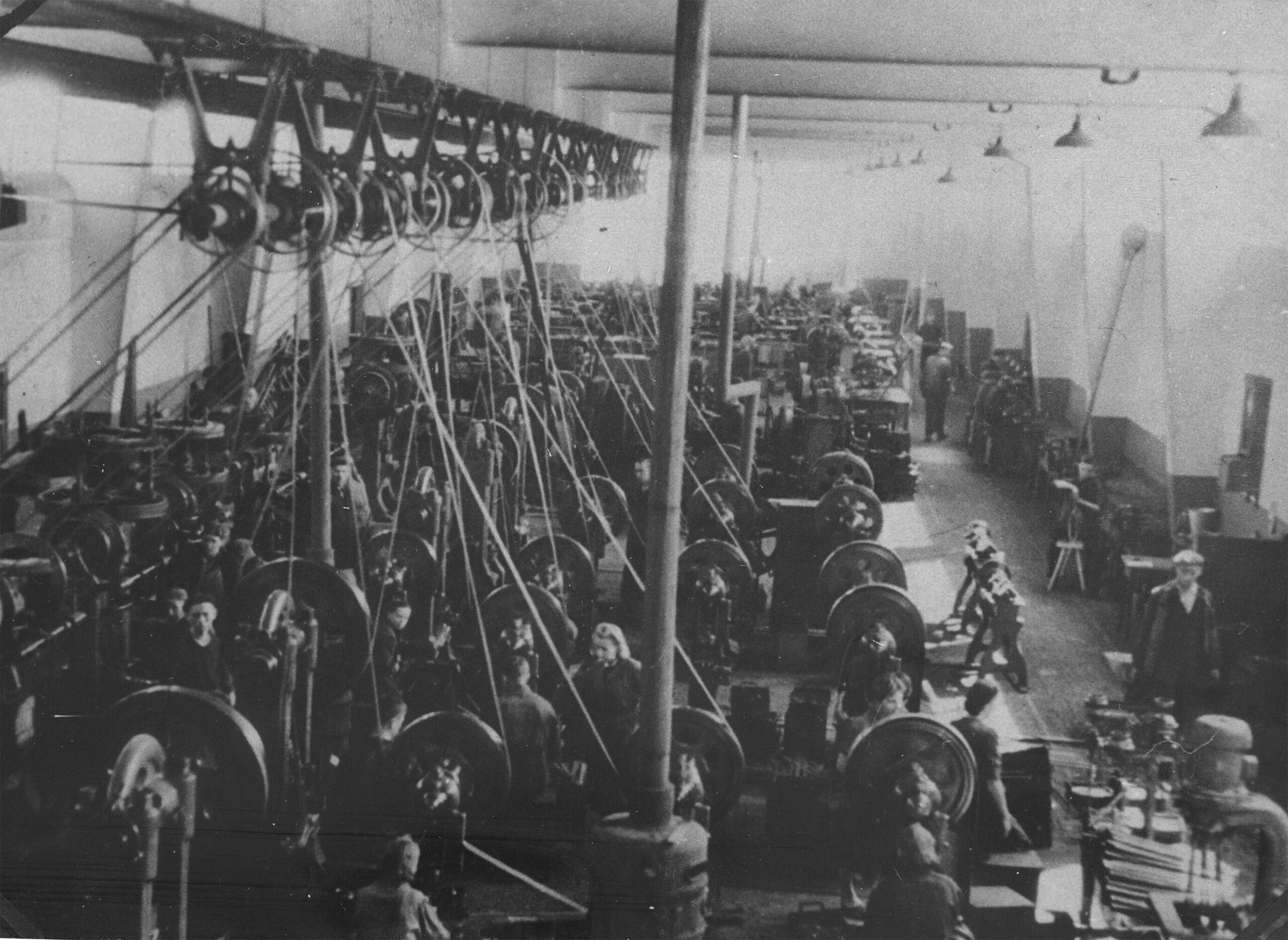 Opening of the "Bracia Lubert" Construction Hardware Factory, 1891
Toward the end of the 19th century, brothers Józef and Władysław Lubert opened a factory in Warka. Over the next several decades, the "Bracia Lubert" Construction Hardware Factory (Fabryka Okuć Budowlanych "Bracia Lubert")grew so significantly, it was the pride not only of their family, but also of the entire town.
The Lubert brothers were locksmiths. They learned their trade in the Lilpop Plant (Zaklady Lilpopa) in Warsaw. They did not choose locksmithing by chance. Their father had been a locksmith in Warka. The factory produced door handles, keys, bolts, latches, and hinges. It developed dynamically, and increased employment. By the time Poland regained independence, Warka had become widely known as the town of locksmiths.
The factory's products were much sought after in Poland and abroad. With the growing demand for Luberts' construction hardware, the company expanded. Right before the outbreak of World War II, a new production plant was opened.
The "Bracia Lubert" Construction Hardware Company did not survive in the reality of Poland after 1945. The plant was nationalized and reorganized into a Mechanical Equipment Factory (Fabryka Urządzeń Mechanicznych). Their products, just like the ones made by Lubert brothers, were famous for their quality, but the factory did not stand the test of time.
Both the Lubert Brothers' factory and the Mechanical Equipment Factory employed whole generations of Warka residents, who are still sentimental about them and… willing to work there once again. The reason behind this wish is probably the fact that those factories were involved in the workers' lives outside the job and organized social events for their employees and their families.