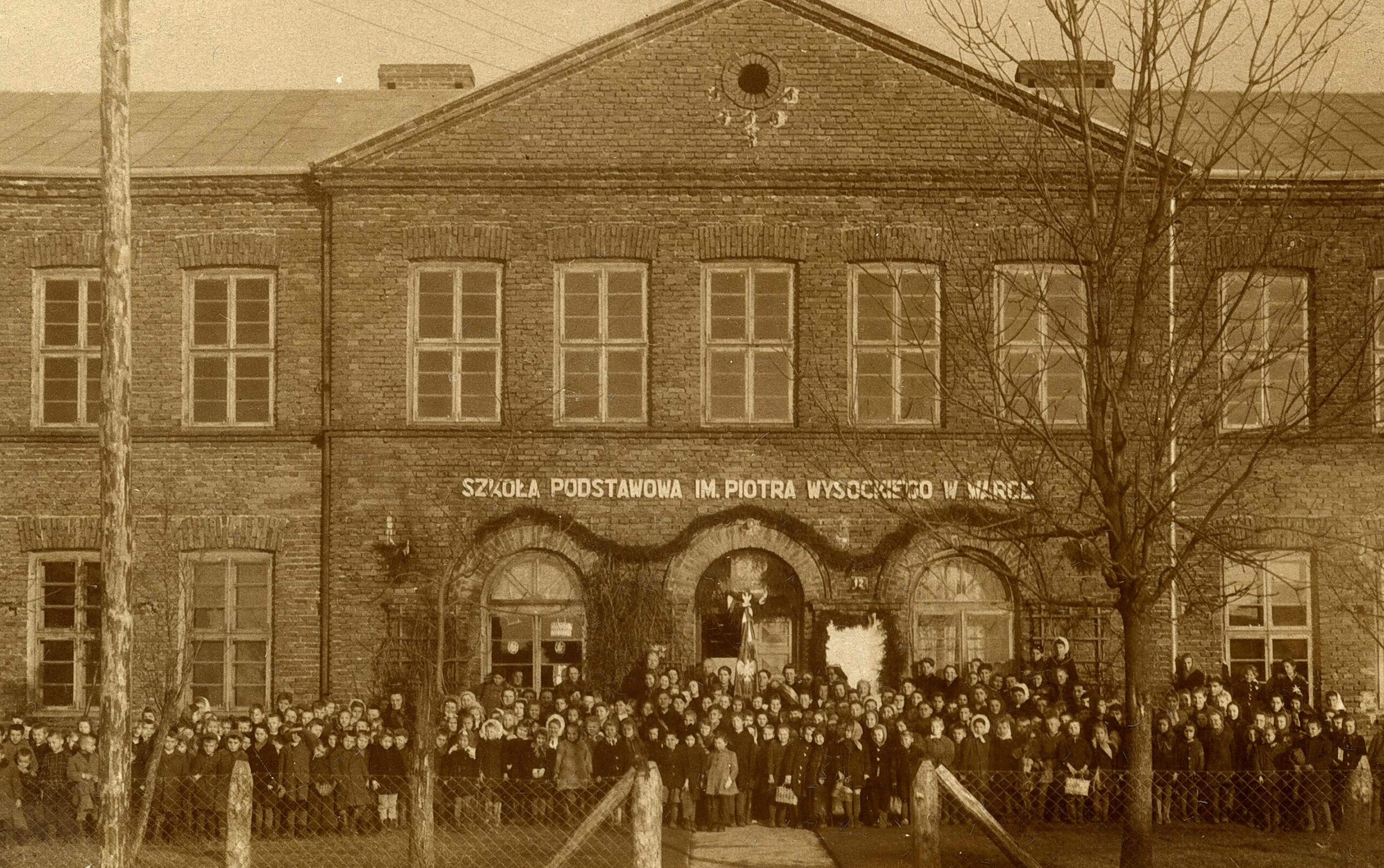 Opening of an elementary school building in Warka, 1930
The year 1930 was a symbolic breakthrough for the development of education in Warka. During the celebrations of the centennial anniversary of the November Uprising, Warka authorities opened a new elementary school building in Warka.
A commemorative plaque dedicated to the school's namesake Piotr Wysocki was unveiled by Mazovia Province Governor Stanisław Twardo and Grójec District Governor Roman Grochowski, who made a speech, in which he said: "the newly unveiled school building shall be a living monument built by Warka residents in honor of their great compatriot Piotr Wysocki."
The construction had taken three years. On the initiative of the Town Council, the building was officially entrusted to the school's authorities by Town Mayor Wacław Lisowski. It was blessed during the same celebrations by Fr. Adam Duda Dziewierz, PhD.
The opening of a new school building was an incentive to fully develop Warka's educational potential. In the 1930s, the school housed scout groups, a school choir, the Polish Red Cross Youth Movement (Koło Młodzieży Polskiego Czerwonego Krzyża), and opened a common room.