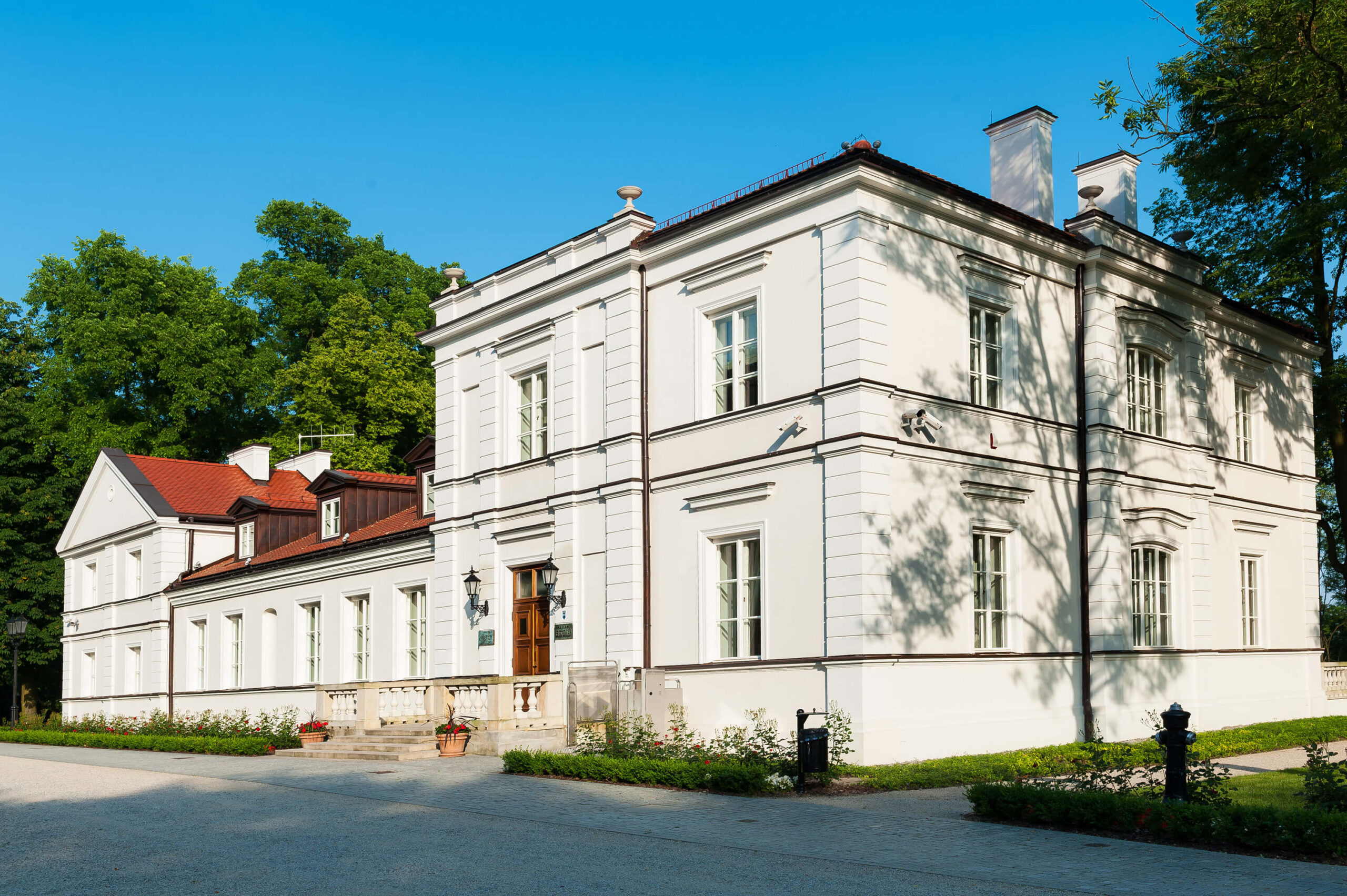 The Manor and Park in Warka-Winiary–The Casimir Pulaski Museum in Warka
Once a village, Winiary is currently an eastern district of the town of Warka, located on a bend in the Pilica River, and it is home to the Casimir Pulaski Museum's manor and park.
The first manor house was built here sometime in the early 17th century. Soon after, around the year 1689, it gave way to a manor designed by Augustine Vincent Locci and built by Stanisław Antoni Szczuka, who was Vice-Chancellor of Lithuania, and an ally of King Jan III Sobieski.
In the 18th century, the village of Winiary belonged to Joseph Pulaski (1704-1769), who was Casimir Pulaski's father, governor of Warka, lawyer, politician, and marshal of the Bar Confederation. The property changed owners frequently and was rebuilt on several occasions. On February 23, 1787, Winiary was visited by King Stanisław August Poniatowski.
After the Pulaski family, Winiary's successive owners were: Walewski, Brochowski, Zaborowski, Jordan, Kurtz, Prozor families, and later also Prince Czetwertyński. In 1882, the property was acquired by Andrzej Szczuka, President of the first bank in the Kingdom of Poland known as the Land Credit Society (Towarzystwo Kredytowe Ziemskie).
In 1909, Józef Szczuka inherited Winiary from his father. Documents show he turned it over to his brother Andrzej Szczuka as early as in 1913. The latter sold the property to Wojciech Hilary Rostworowski.
Winiary's last owner (from December 1921) was Count Wacław Godziemba Dąmbski (1888-1972), a farmer, brewery owner, cavalryman, friend to artists, scientists, and politicians, who also followed in his predecessors' footsteps by continuing to cultivate grapes. At the times of Godziemba Dąmbski, the manor welcomed a large number of prominent and distinguished guests from the worlds of culture and politics.
Wacław Godziemba Dąmbski owned Winiary up until 1945. As a result of the Decree on Land Reform, the manor, farm, and park became property of the State. The manor was made the seat of the 1st Municipal Middle School in Warka with boarding and housing for teachers. Later, a high school was added.
In 1951, the building became the seat of the Regional Museum of the Polish Tourism and Sightseeing Society in the District of Grójec, which featured the history of Warka and its environs.