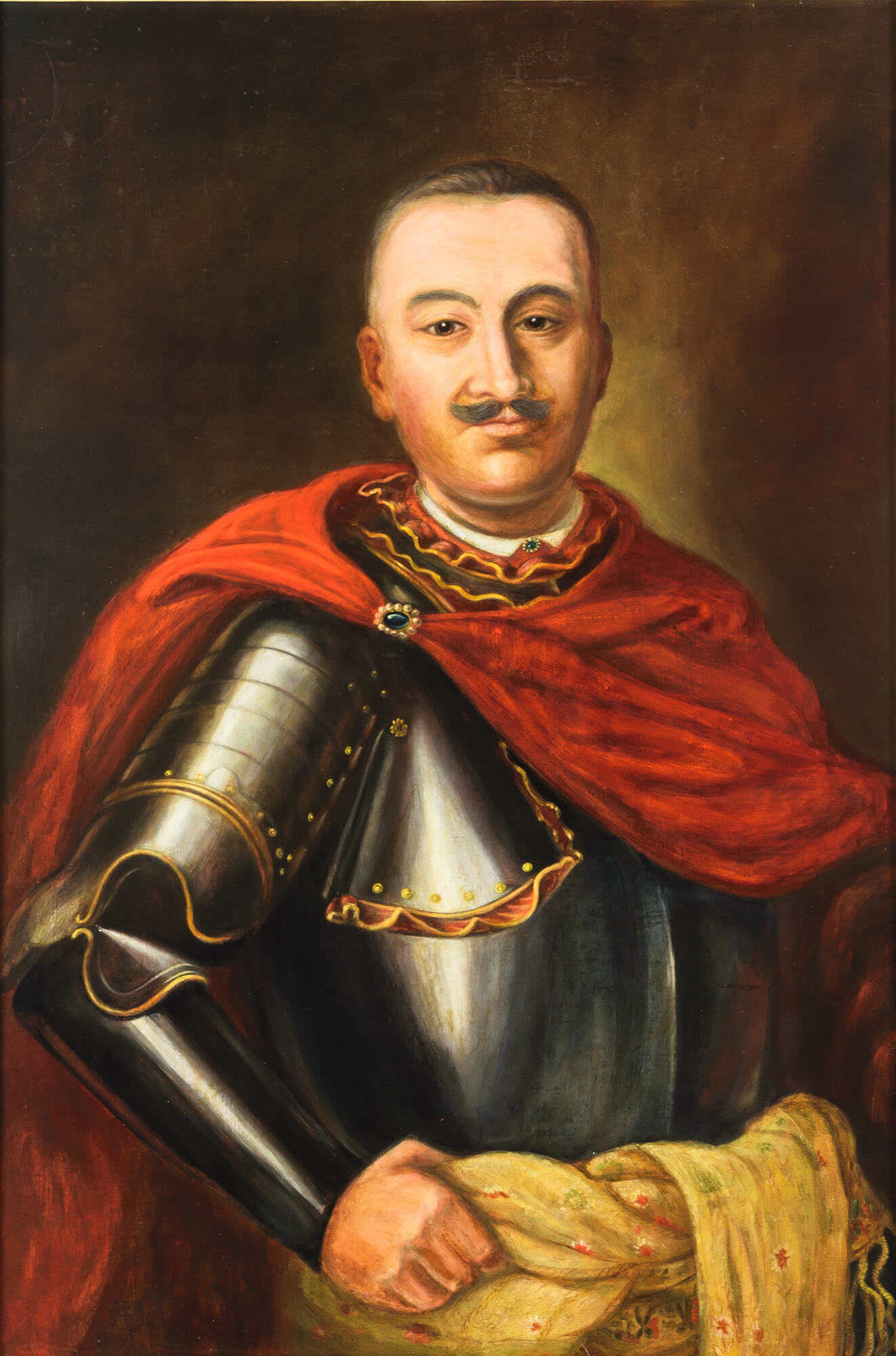 Warka District Governor, a marshal of the Bar Confederation, lawyer, Casimir Pulaski's father
Joseph Pulaski was born on February 17, 1704. His parents were Jakub and Małgorzata Zarembianka. Joseph's father served in the armored corps of Jan Sobieski, not to be confused with King John III Sobieski.
The Pulaski family estate–Pułazie-Kostry–was in Podlasie. Joseph took his first offices when he was only 20 years old. As a lawyer, also at a young age, he was appointed arbitrator and advisor in many disputes, which happened to be numerous at the time.
He gained both experience and the financial means to efficiently manage the royal estates and districts he would acquire, which were substantial in number. In 1732, he bought the Warka District, and subsequently, the Stromiec and Grabów on the Pilica River Districts. Around 1768, he owned 108 villages and 14 towns.
His marriage with Marianna in 1736 further multiplied his wealth. The 15-year-old's father was cup-bearer Andrzej Zieliński of Łomża. Soon after, Joseph Pulaski became politically active, was a part of the Royal Hussars, and was elected to the Sejm. In 1752, he received two more offices. (One of them was the office of the supreme treasury council associated with the treasurer, which could be considered a counterpart of today's minister of treasury, finance, head of the central bank); the job was never precisely defined. Treasury councils would often be treated by treasurers as competitors and controllers.)
In 1768, he became Marshal of the Bar Confederation. He died the very next year in Copanca on the Dniester River in today's Moldova. The circumstances surrounding his untimely death are unclear; historians only know that it resulted in connection with his participation in the Confederation.
Joseph Pulaski left behind numerous offspring: sons Franciszek, Casimir, Antoni (some sources mention Maciej), and six daughters. Pulaski's children belonged to the Brotherhood of St. Joseph, with its seat at the Franciscan church in Warka.
It is believed that Joseph Pulaski did a great deal for the Town. He supported the local Franciscans, restored St. Barbara's church located on the Pilica River, and the town hall. Personally, he was neighborly and social.