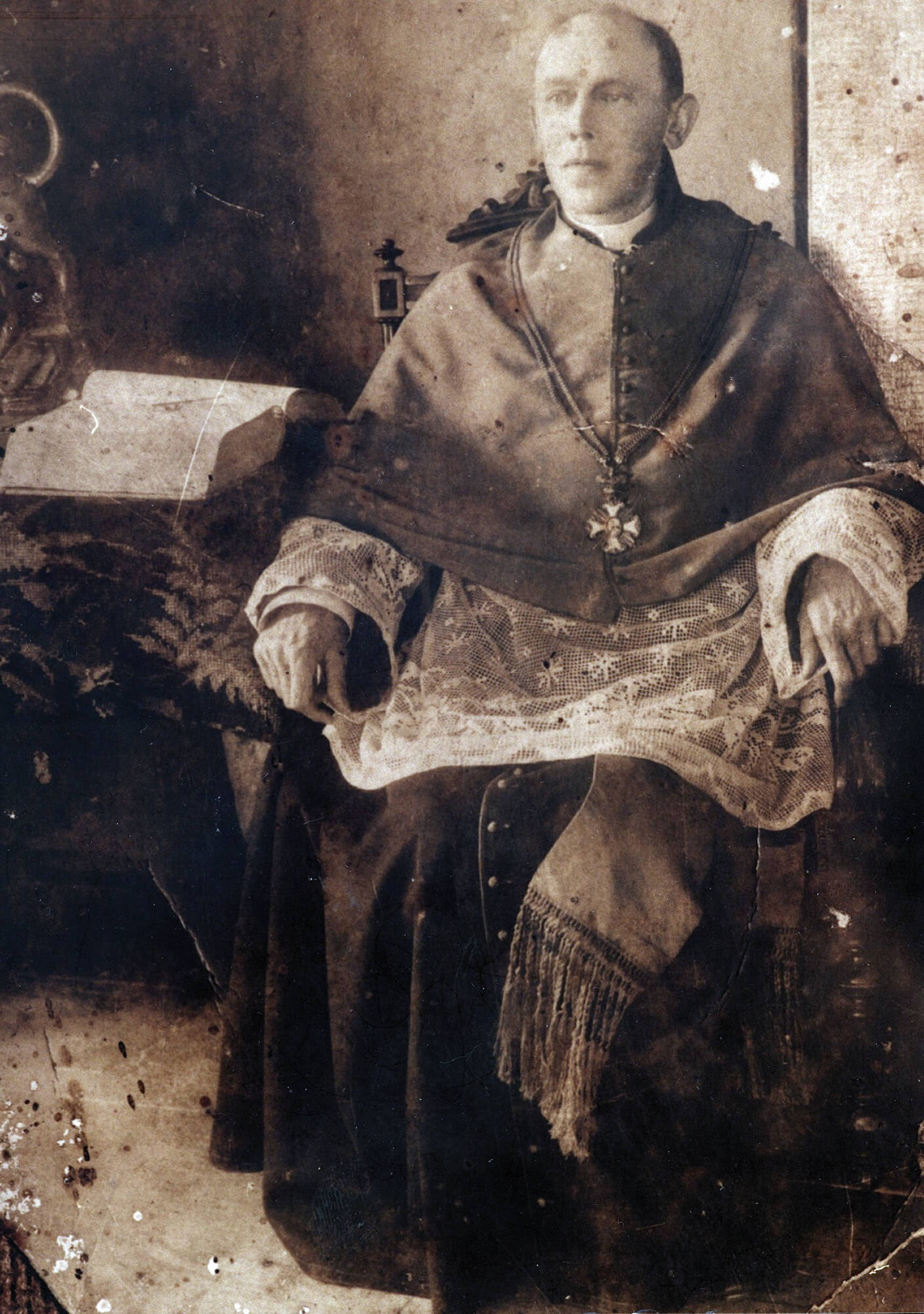 a Warka parish priest, historian, editor and contributor, a and true Samaritan
He was born in 1862 into a noble family of the Prawdzic coat of arms. His father Eugeniusz was a well-known and respected foreign language tutor and an expert on ancient history, living in Warsaw.
Fr. Ciemniewski graduated from a seminary. In the years 1885-1896, he worked as a chaplain and religion teacher in the oldest juvenile detention center in Poland based in Studzieniec (40 miles north-west of Warka), which exists to this day. In 1897, he was appointed parish priest in Warka. In the early 1900s, he oversaw the restoration of St. Nicholas' Church.
He went down in Warka's history mostly thanks to his monograph "The History of the Town of Warka" ("Dzieje miasta Warki", 1925) and his articles in the local "Evening Stories" ("Gawędy Wieczorne," 1924–1926), which was used as a weapon to fight the vices that plagued the contemporary society: banditry, theft, and, above all, alcoholism. His articles were signed: Marcin Gderała (Polish: "gderać" means "to nag" or "to grumble"), Bartłomiej Nochal (Polish "nochal" means "schnoz" or "snoop").
He also published for the religious press, i.e. "Przegląd Katolicki" ("Roman Catholic Review"), where he became known as a critic of socialist ideas and people's movements (and especially their radical fractions), as well as an ardent defender of the Roman Catholic Church. In Warka, Fr. Ciemniewski also propagated reading and education; what is more, he helped those in need during World War I.
He died in Warka in 1927 and was buried in the local parish cemetery. He received much attention in 2012–2013 in connection with the 150th anniversary of his birth.