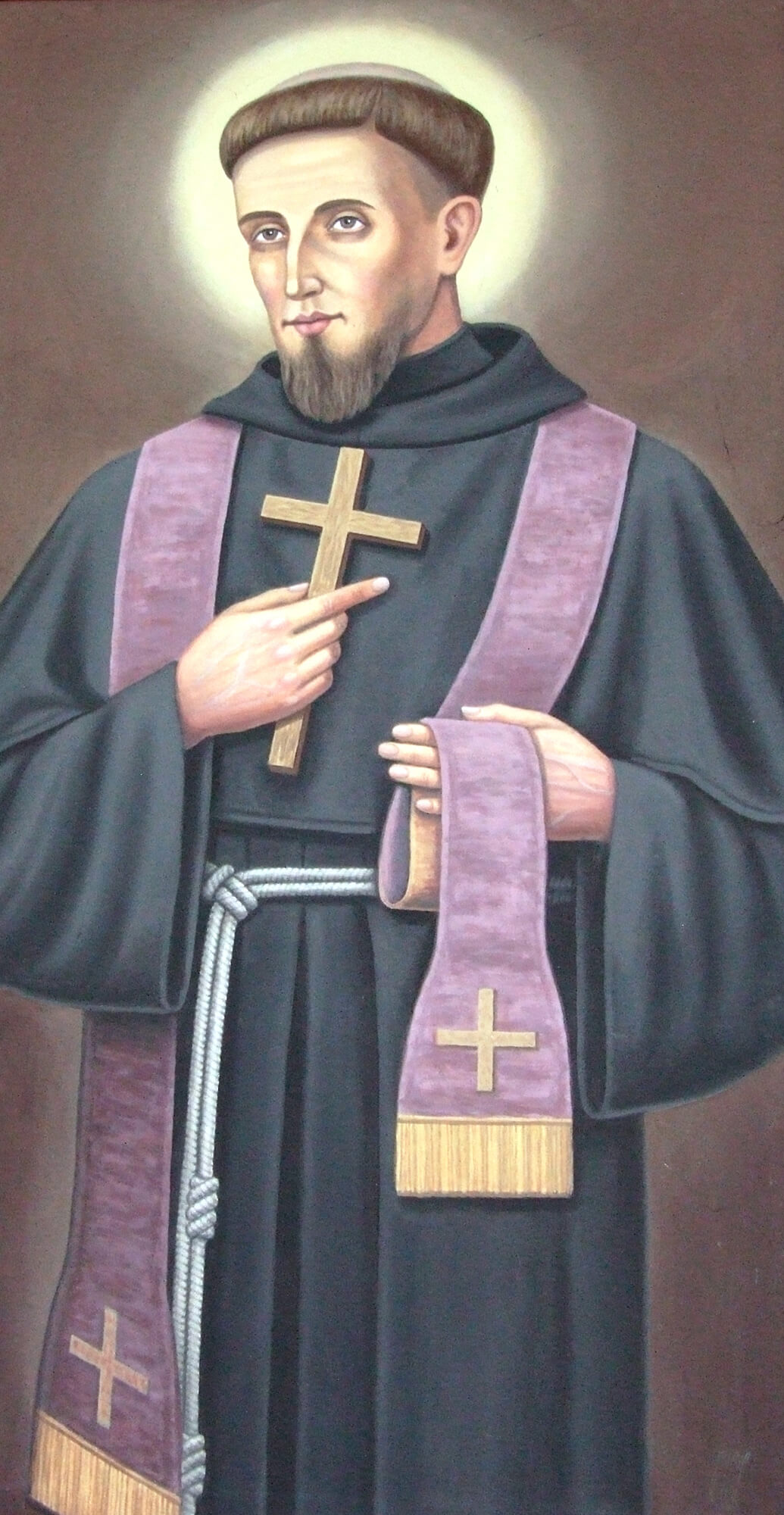 Blessed Rafał Melchior Chyliński
a Franciscan friar, preacher
Fr. Chyliński was born on January 6, 1694, into a noble family in the village of Wysoczka in Great Poland. His parents were Jan Arnof and Marianna Małgorzata née Kierska.
He was first educated at home, and then studied at the Jesuit college in Poznań, from which he never graduated. In 1712, he volunteered for the army, where he served in the armored corps as warrant officer.
After three years of service, he joined the Order of Friars Minor Conventual in Kraków and was ordained a priest in 1717. He was a respected confessor, talented preacher, and protected the poor and suffering. He was also known to lead an ascetic life.
In 1726, he was recommended for a position in Warka, where he served as a preacher and confessor in the local Franciscan monastery. He helped the poorest residents. He took care not only of their spiritual needs, but would also feed them, truly living a heroic love for his neighbors.
He grew old in Łagiewniki and Kraków, where he served the sick and dying during the epidemic of 1736–1738. He died on December 2, 1741 in Łagiewniki. His remains rest in the local Franciscan monastery.
On June 9, 1991, Pope John Paul II beatified Fr. Rafał Chyliński–"a man of great prayer and kind heart for the poor." He is commemorated in the Roman Catholic Church on December 2.