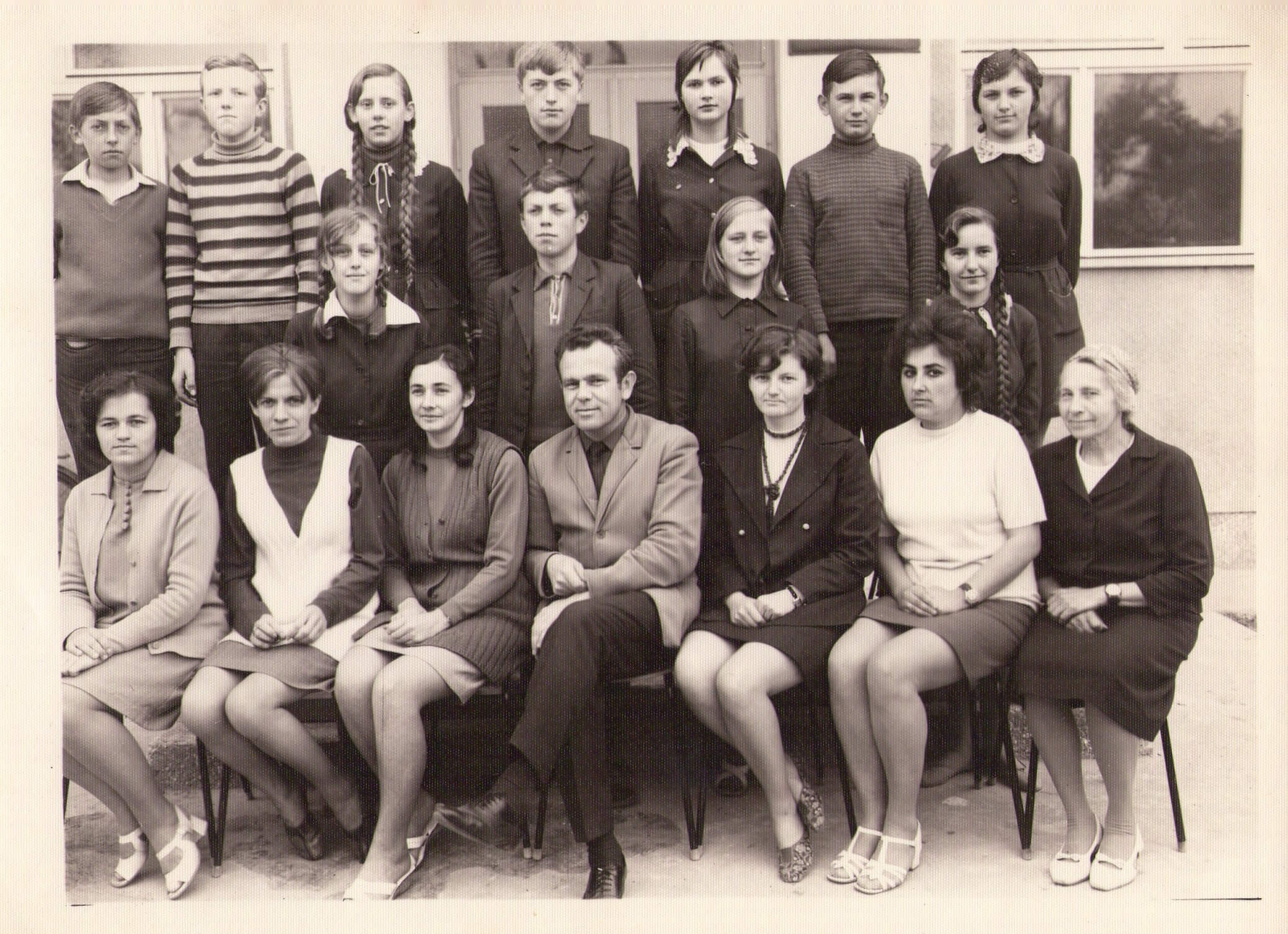 Zygmunt Nowicki Public Elementary School in Konary
Public education in Konary (7 miles north of Warka) dates back to at least 1603, when Andrzej of Konary was the rector of a local school. A one-grade school opened most probably in the late 19th century. In the years 1902–1906, the School employed Zygmunt Nowicki (1881–1944), then active in the Polish Popular Party (Polski Związek Ludowy). As a teacher in Konary, he was present as an observer during the general meeting of the All-Russian Countryside Association (Wszechrosyjski Związek Wieśniaczy) in Helsinki, co-organized a general meeting of folk teachers in Pilaszków near Łowicz, and participated in a teachers' strike.
In 1939, 188 students attended classes in Konary, taught by Maria Morawińska, Stanisław Morawiński, and Tadeusz Pawlak. In the summer of 1944, Konary residents were relocated by order by the German authorities. In early 1945, they were able to return to their homes, severely damaged during the War. They remodeled the school building, which encompassed two school rooms built before World War I and another one opened before World War II. In 1946, classes resumed, and Mr. and Mrs. Morawiński were reinstated as teachers and principals. Later, the school was run by Kazimierz Cegliński, Stanisław Buda, Marian Berezko, and Teodozja Patyna.
In 1971, a new school opened. The authorities pushed for the election of Jan Michalski as the principal and having the school named for Russian General Stanislav Poplavsky. After negotiations, the school was named for teacher Zygmunt Nowicki, a friend of Czesław Wycech from the United People's Party (Zjednoczone Stronnictwo Ludowe), who issued the proposal. In 1995, the school received four new classrooms and a new gym, connected with the main building by a hall. In 2006, Lidia Grzegorek took over as principal. A kindergarten opened here in 2009, and in 2014, the school received a multifunctional sports field and a parking lot.