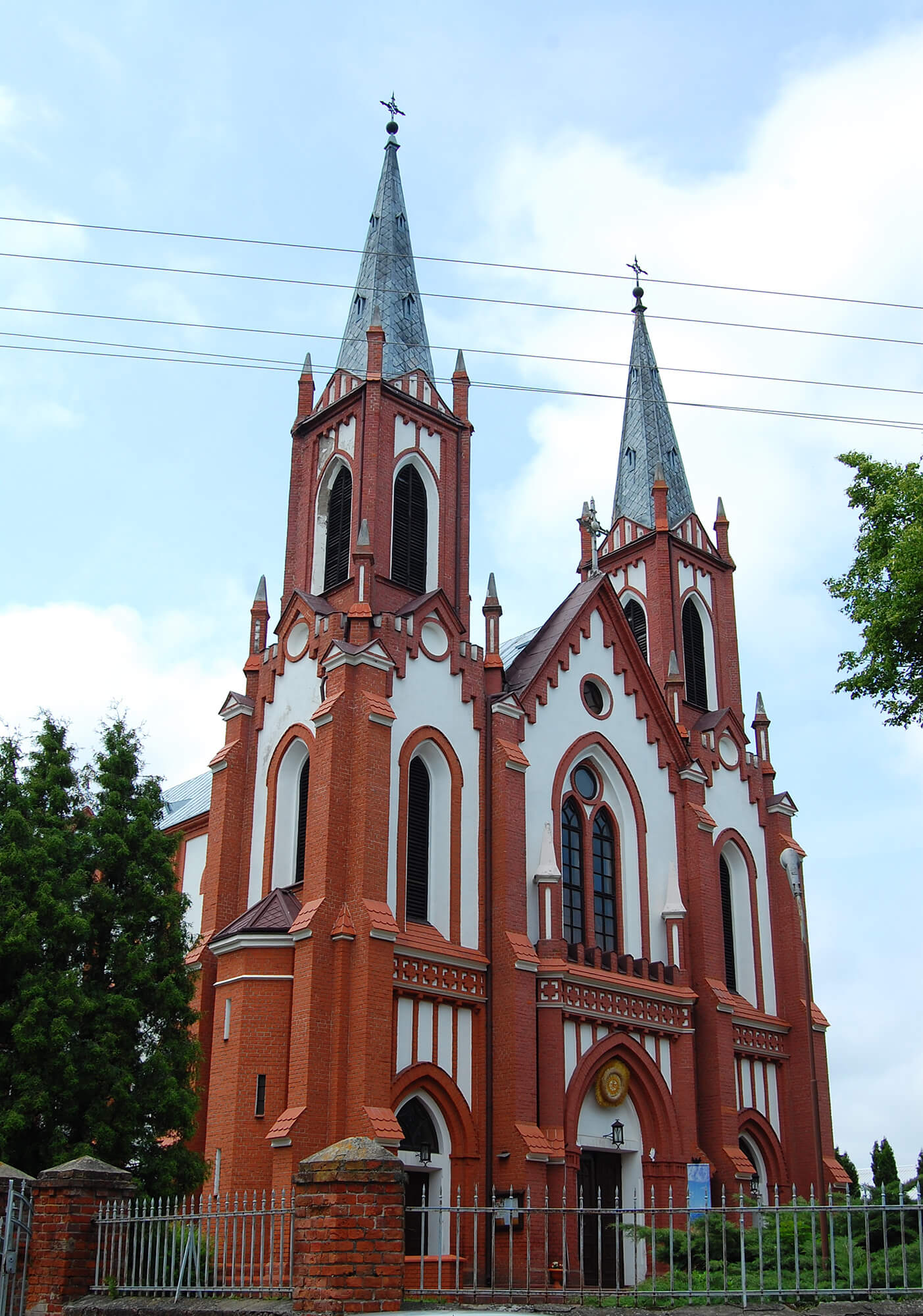 St. Margaret Virgin and Martyr Parish Church in Wrociszew
The parish in Wrociszew (6 miles south-west of Warka) was founded in the late 11th/early 12th centuries. In the late 13th century, the village of Wrociszew was mentioned as the property of Poznań bishops, who had a manor there. Sources from 1591 say the church was "a grand one of pine tree wood."
In 1776, it was damaged in a fire, and later rebuilt in wood. In 1884, the Wrociszew pastor decided to pull down the wooden church and built a new one of brick according to a design by Franciszek Brauman. The finished building in the neo-Gothic style had three naves.
In the years 1918-1948, Stanisław, father of Poland's Primate Cardinal Stefan Wyszyński, was an organist in the church. The son would often visit the village, even after ordination. For several years, the Cardinal's sister Stanisława Wyszyńska worked at the local school. Stanisław Wyszyński died in 1970 and was buried at the local cemetery.
Cardinal Karol Wojtyła, later Pope John Paul II, and now a saint, took part in the memorial service. The local public elementary school is named for the Primate, called Primate of the Millennium.