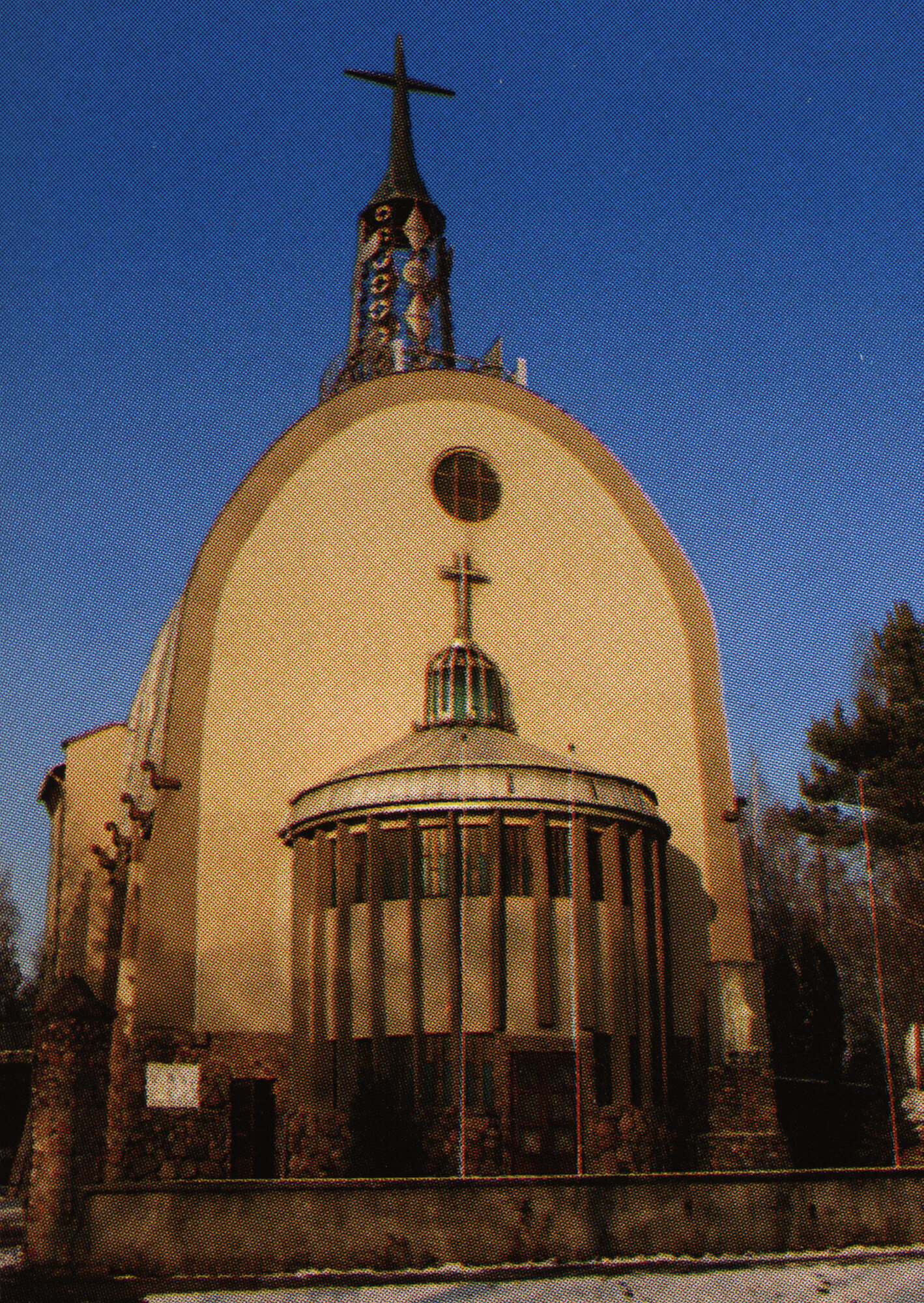 St. Anne's Parish Church, the Holy Family Parish in Michalczew
The church of the Holy Family parish in Michalczew (5.5 miles north-west of Warka) was founded in 1957 by Poland's Primate, Cardinal Stefan Wyszyński.
The church's first pastor Fr. Tadeusz Stokowski oversaw the construction. Through his suggestions, the church is a two-story building. On the lower level, the main altar is dedicated to the Holy Family, and is covered with an image of St. Anne, Maria, and Joachim.
The altar on the upper level has a cross, and an image of Our Lady of Częstochowa. Above them are paintings with scenes from the New Testament, and on the walls – white reliefs with Biblical scenes from the Old Testament. Lamps in the form of stained glass crosses add to the unusual atmosphere.
The church is surrounded by the Stations of the Cross, Cenacle, tomb of Christ, a Chapel of the Annunciation, nativity scene, John Paul II monument, ten figures of Saints, and an avenue commemorating Fr. Tadeusz Stokowski.