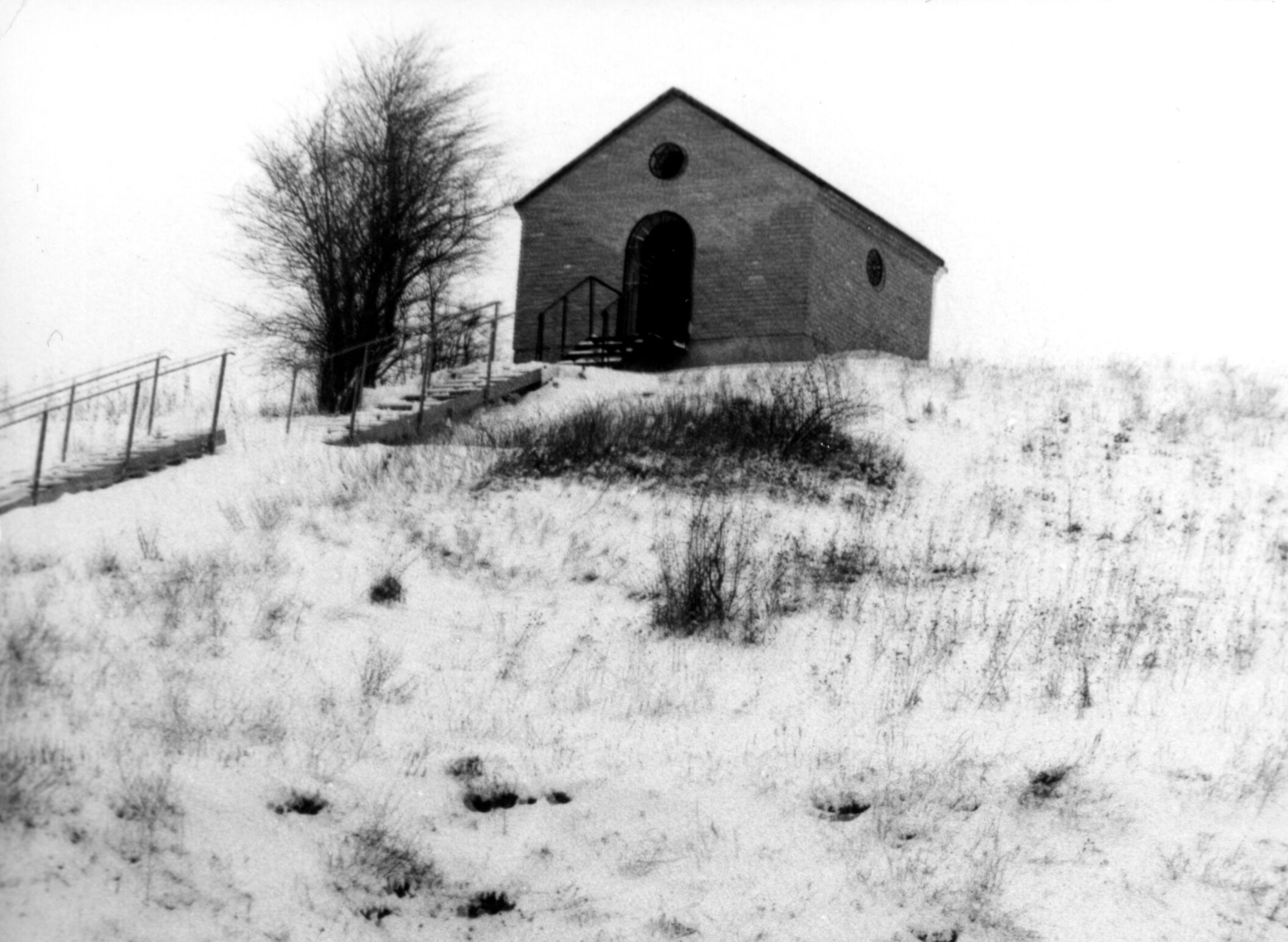 The Jewish Cemetery in Warka
The Jewish cemetery is located south-west from the town center, on a hill on the Pilica River bank, next to a railway bridge built in the inter-war period. From the town, it is accessible via Bielanska Street.
The cemetery was established in 1795, although according to A. Kubiak it was after 1880. During World War II, the cemetery was destroyed. After the War, the area was used for recreational purposes. The cemetery is not surrounded by any wall.
In 1990, an ohel (a structure placed over a prominent Jewish grave) was built in the place where tzadik Israel Yitzhak Kalish (1799-1848) is thought to have been buried. It is a red brick building, covered by a double-pitched roof, with a steel door and barred windows. No epitaph plaque is present. The tzadik's tomb is surrounded by a metal rail.