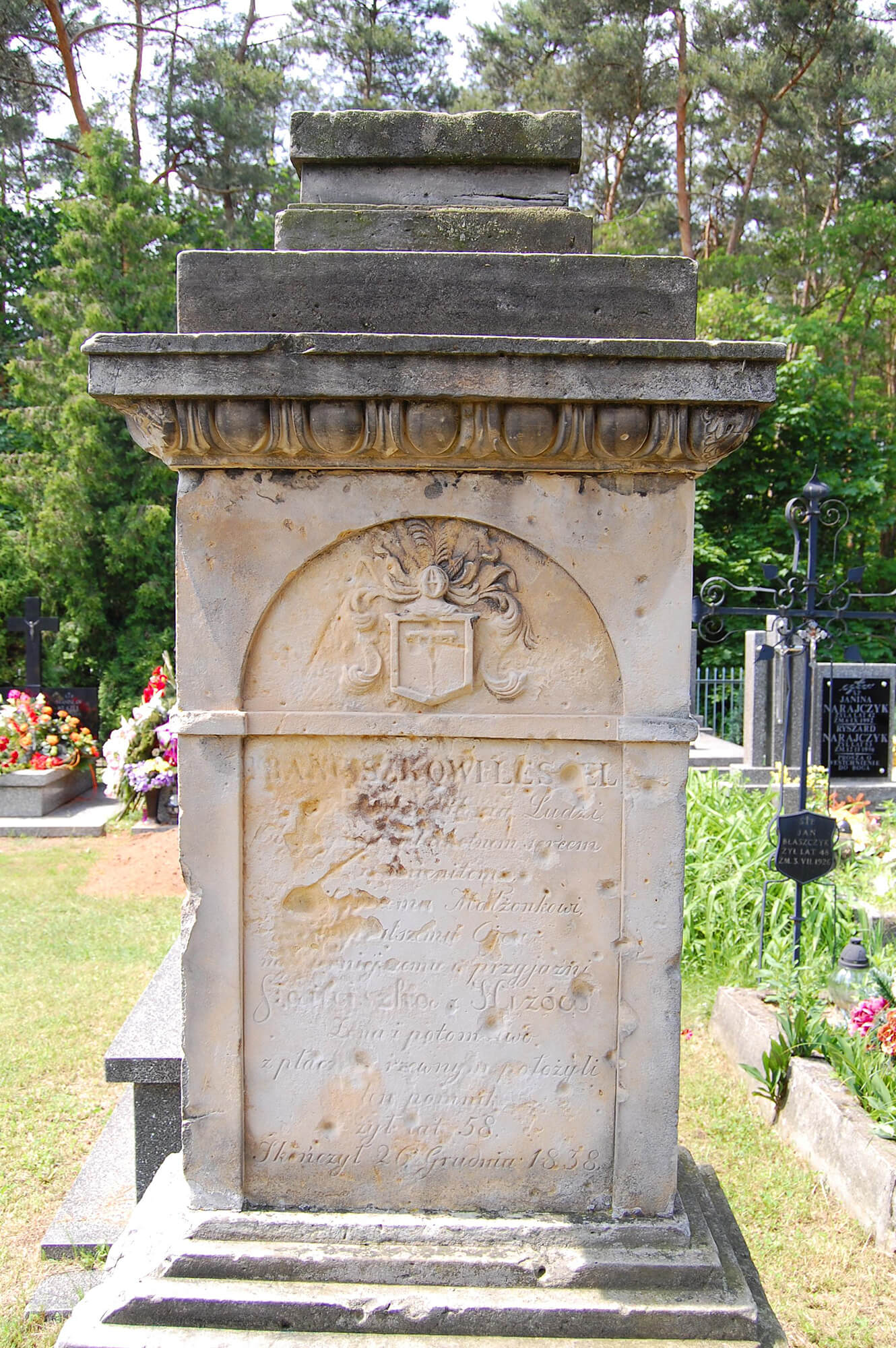 The Cemetery in Ostrołęka
The cemetery was established in the early 19th century. It is surrounded by a brick wall with three gates from the late 20th century.
It is the final resting place for composer, gardener, and builder Franciszek Lesser as well as the aerial reconnaissance crew of the Polish Light Bomber PZL 23B "Karaś" shot down at Ostrołęka near Warka in September 1939: Observer Second Lieutenant Walter Wyciślok, Air Gunner Corporal Władysław Chromy, and Pilot Corporal Paweł Piotr Palecki.
Parish priest and poet Fr. Paweł Heintsch was laid to rest here in 2008.