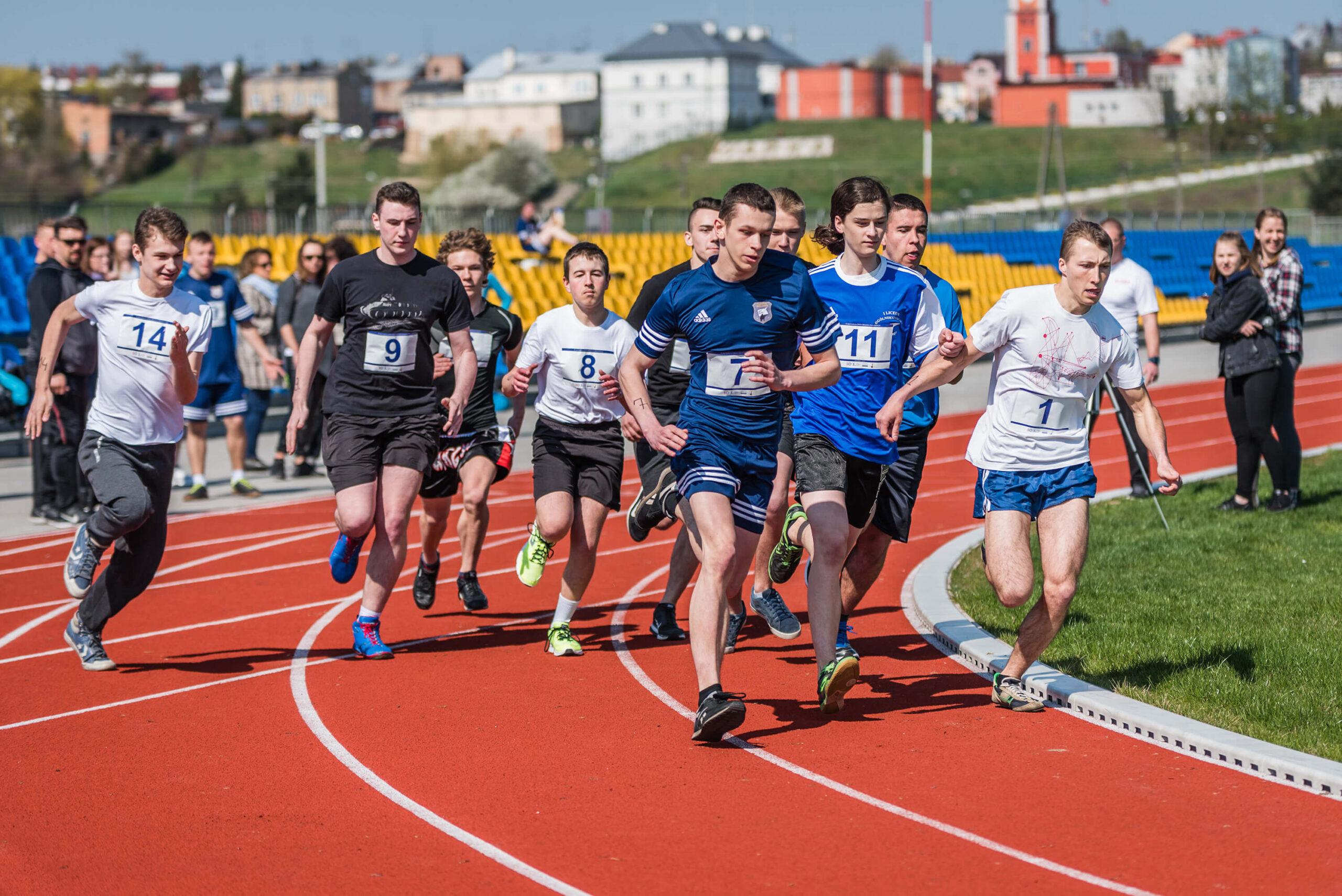 The municipal stadium is located at 8 Nowy Zjazd Street and is part of the Sports and Recreation Centre in Warka. It consists of two grass football fields: a training one of about 290 x 160 ft and the main one of about 330 x 210 ft as well as track and field facilities.
The Complex was built in 2016 as part of the "Program to Develop Athletics Infrastructure" of the Ministry of Sport and Tourism. It includes a 4-lane polyurethane circular track with the length of almost 1,100 ft, a polyurethane straight track with the length of almost 430 ft, and facilities to practice the high and long jumps as well as the shot put. Complementary infrastructure is available to the athletes and fans, which includes stands, changing rooms with sanitary facilities (restrooms, showers), bicycle stands, and a parking lot. The Complex also serves as Warka Sports Club's headquarters.
The main field is reserved for Warka soccer players, while the training field and the track and field complex are open to the public, except for events and training sessions.