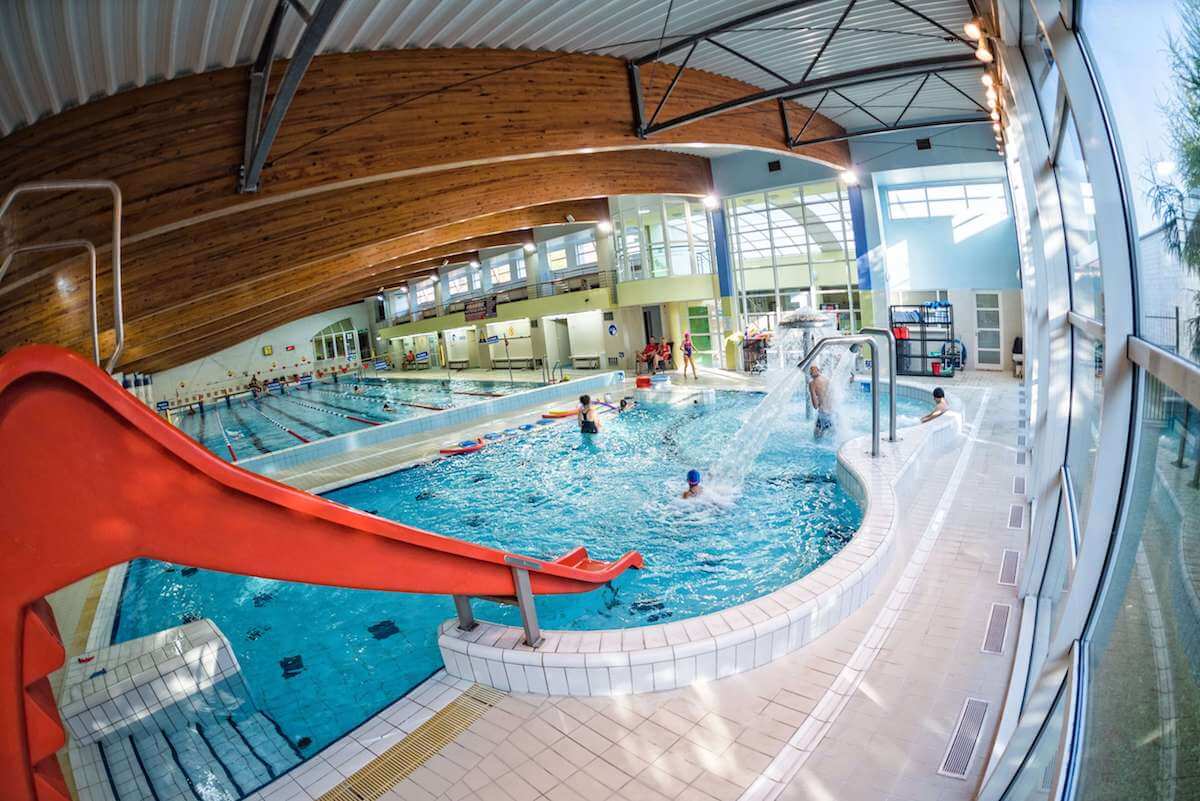 "Olimpic" Indoor Swimming Pool
The swimming pool is part of the Sports and Recreation Center. It opened on June 20, 2000 and features a sports pool of about 80 x 40 ft with 6 lanes and the depth of about 4–6 ft as well as a 3-ft recreational pool with a slide and water jets.
The swimming pool is important for students from local elementary schools in Warka and its environs, members of the "Olimpic" Students Sports Club, and all residents of the town and commune.
The swimming pool organizes swimming lessons, competitions, and staycation holidays for children and youth during winter and summer vacations.