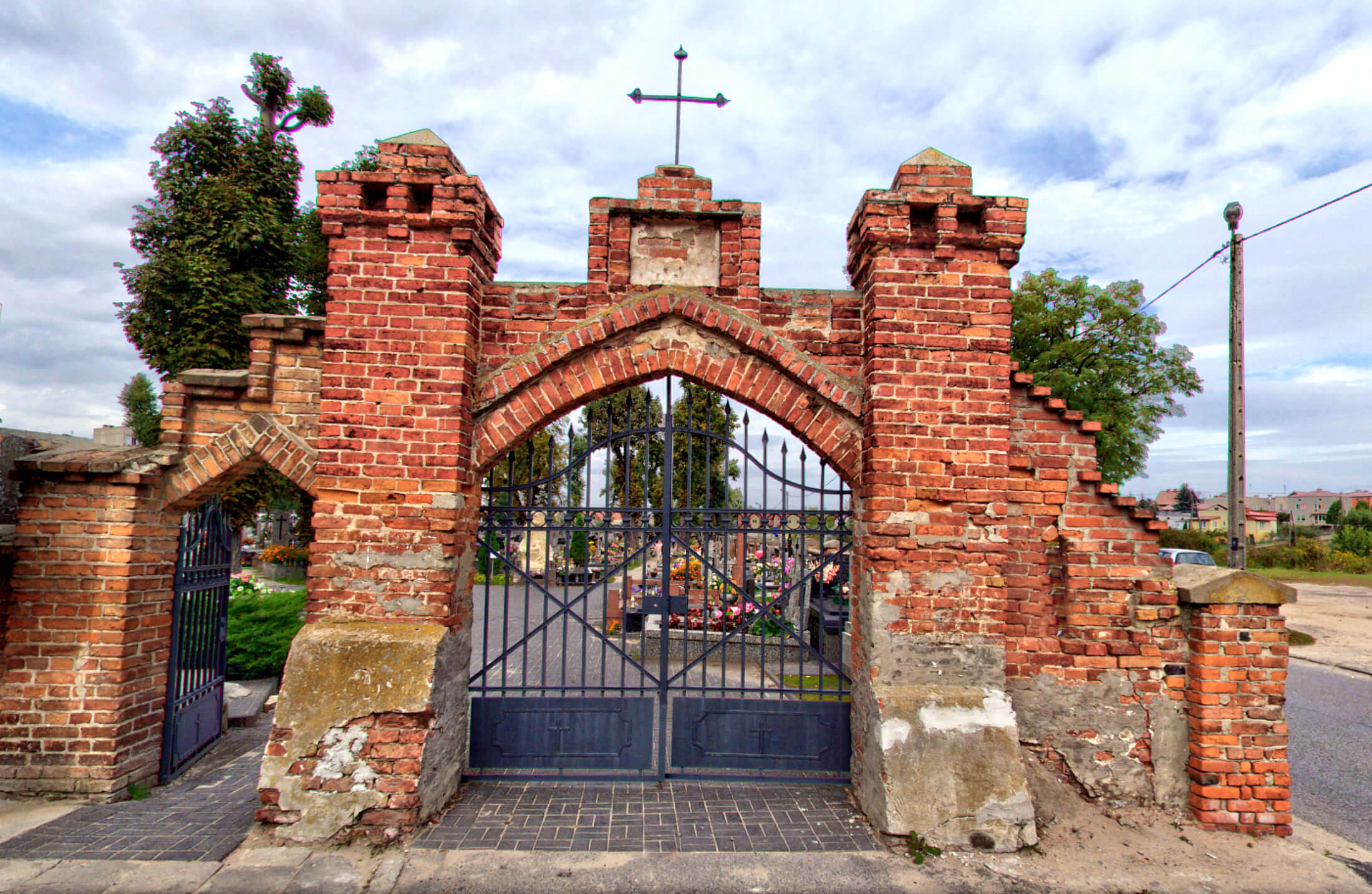 The Lady of the Scapular Old Parish Cemetery in Warka
The cemetery was established in the early 19th century. Its area amounts to 5.7 acres and it is surrounded by a wall from the late 19th century, built by Fr. Piotr Zbrowski. Thanks to the efforts of Fr. Marceli Ciemniewski, who was a Warka pastor in the years 1897-1926, the southern part of the wall includes "a handsome roofed entrance way with an iron gate."
The oldest tombs belong to Józefa Marianna Borowska (d. 1842) and Mateusz Herman (d. 1845). Many tombs belong to figures who proudly served their town and country, like Piotr Wysocki, who died on January 6, 1875. His tomb bears the inscription "All for my country, nothing for me."
Other prominent Poles who have been buried here are: sculptor Władysław Róg (1882-1947); Gdańsk University of Technology Professors Andrzej and Zygmunt Ledóchowski; Józef Manczarski, a soldier in Władysław Kononowicz's unit; Józef Ruszkowski, Commandant of the 4th Grójec "Głuszec" Home Army Force; long-time Warka pastor Fr. Marceli Ciemniewski; and Aleksander Dominik Gajewski, a pro-independence movement organizer.
On September 16, 1990, the authorities unveiled a monument "to the Katyń massacre victims." The monument consists of a triple cross and was based on the Monument to the Fallen Shipyard Workers of 1970 in Gdańsk. It was made at the Warka-based Mechanical Equipment Factory. The commemorative plaque has a list of officers connected with the Warka area, who were murdered by the NKVD in the USSR, including chief engineer at "Bracia Lubert" Construction Hardware Factory Władysław Lubert. Bishop Marian Duś consecrated the monument.
Currently, the cemetery is closed, and only burials in family tombs are permitted.